Community Art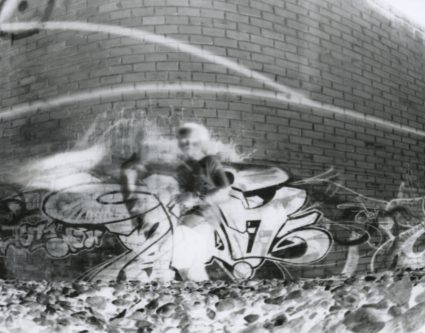 Pinhole project


In 2012 I worked on a community art project where young people took pinhole photos.
The project was based on the principles of Urban Explorers, leave nothing but footprints, take nothing but photographs.
In 2007 an old factory for cattle feed which was based in Groningen was bought by housing corporation Lefier. They aimed to develop living and workspace focused on the creative sector.
The area where the old factory is located is known as the former ACM site.
It emerged in 1892 when a farming association started with the joint purchase of agricultural supplies. In 1950 the factory was built at this location.
Lefier wanted to preserve the striking building as much as possible but unfortunately there was a fire up to two times. The building got severely damaged.
However, it remained an attractive place for young people to hang around, illegally spray graffiti and leave their rubbish behind.
On top of it all a part of the terrain turned out to be quite dangerous.
This pinhole project started to make sure that young people got a different attitude towards this area. It should seem "their" place to make them feel responsible and positive towards it and further decay could be prevented. During this project the youngsters worked on the site and took pictures. They learned about the past of the area and searched for traces through this photography project with the theme Urban Exploring (exploring abandoned buildings in disrepair and make a photographic record of it). Leave nothing but footprints, take nothing but photographs is an important rule in this scene.
We even built a darkroom on the grounds providing electricity by using aggregates.
This way the youngsters could develop their own images directly on the spot.
Before, during and after the project signs were placed at the fence showing QR codes. Interested people could scan these codes with their mobile phone to learn more about the project.
Afterwards, the young people learned how to edit their pictures in Photoshop. The results were printed on canvas and shown in an exhibition.
Hans ten Berge made this video about the project for local television.
You can find more information about projects and workshops
You can find more information about projects and workshops on the page workshop pinhole photography

If you don't want to miss any blog posts you can sign up for regular updates and more.