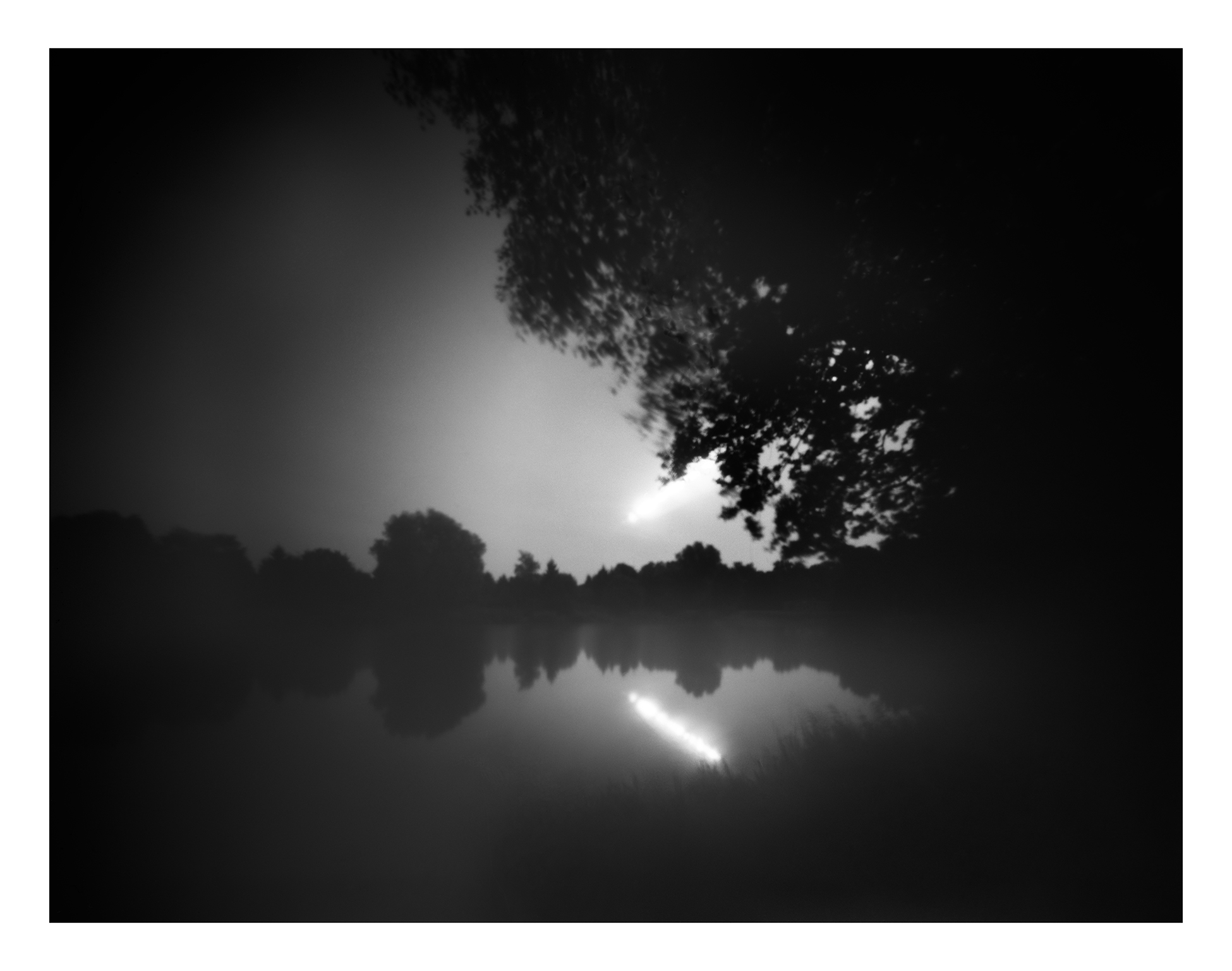 How to frame your art print

I got many questions lately about framing art prints. People ask me how to handle their newly bought work of art best. There are many different ways to do it. It all depends on the size, paper type and budget.
To answer the question, I would like to give some tips in this blog post based on my own experience and preference.
Dibond mounting your art print
One archival framing art prints solution I would like to mention is to mount your print on Dibond and provide it with a protective layer at the front.
I always think this is a great way to present a photographic image. The only downside is that it can be pretty pricey, and it is irreversible.
What is Dibond
Dibond mounting is widely used among photographers to exhibit their work in a way that is both rigid and light in weight. For me, it's my favourite way of presenting my work.
It consists of a compressed composite panel between two aluminium plates.
You can mount different kinds of Fine Art paper onto the Dibond, and it will retain all the properties like feel, tonality, colours etc.
The material has a luxurious appearance, is lightweight but super sturdy. Most sheet materials tend to warp over time, but Dibond always remains flat and straight.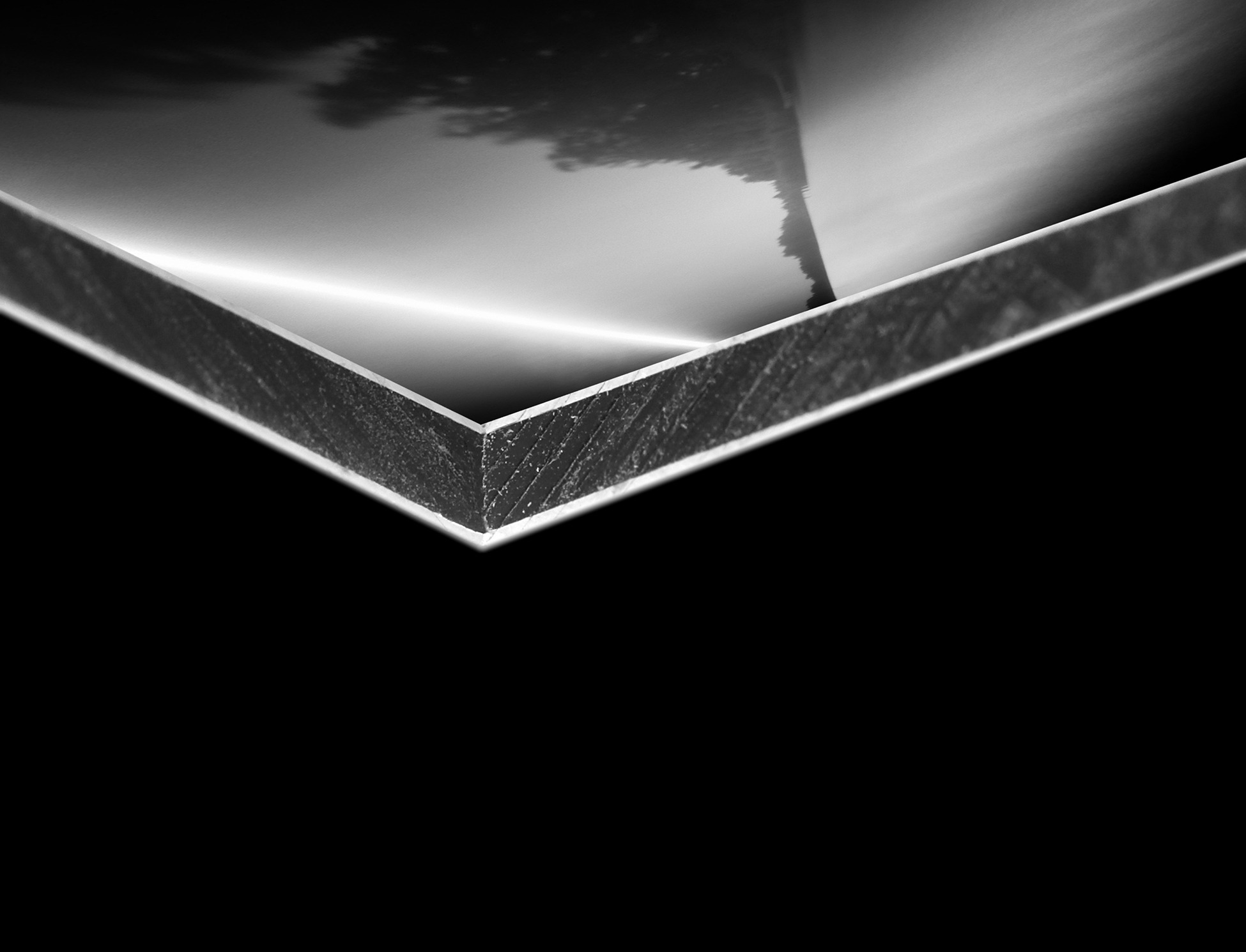 Detail of Dibond
Diasec
You can protect the front of your print by using laminate or Diasec. Diasec is usually the most beautiful, but a bit more expensive. It's a patented method to conserve Fine Art prints for at least 100 years, so they say.
Diasec is a fine layer of acrylic resin that a specialised company glues to the surface of your print.
This layer creates depth and shine and provides beautiful and intense colours.
But what is even more important is that it protects the artwork against dust and dirt, especially against harmful UV light. Diasec has a UV-resistant layer.
The result is beautifully sleek and equipped with a professional hanging system; it looks exquisite.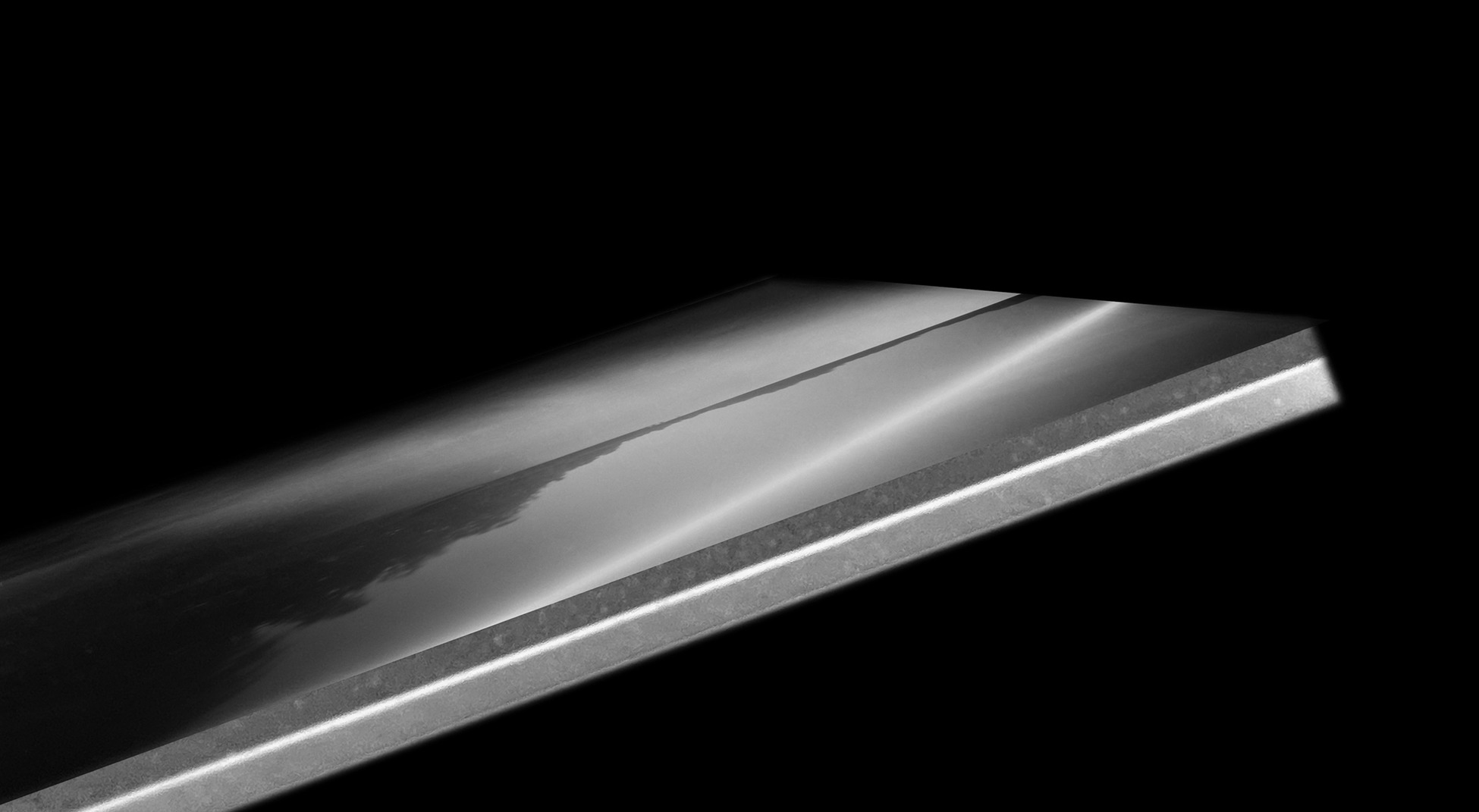 Dibond and Diasec mounted 
Different types of Diasec
The diasec is available in different types such as gloss, matte and museum quality. Gloss is the cheapest option here, and museum-quality the most expensive.
The disadvantage of gloss is the reflection, but this is fine if this does not bother you. I have often used it myself, and I always found it very beautiful, even with very dark photos.
Lacklustre
Until I started to bother with the prints' smooth appearance, I was ready for something different and discovered the lacklustre Diasec. It is as if you are looking directly at the paper, and there is nothing in front of it. At the same time, you do have depth and beautiful intense colours. I have no museum glass experience because it was always too pricey for me.
Laminate
Often, I turned to a laminate layer because of the costs, and actually, this is also fine, especially in combination with a nice frame. You can also choose a laminate from matte or gloss and everything in between.
Framing a Dibond and Diasec mounted art print
Do you prefer a frame? That is also possible with this method. You can have the framework of your choice placed around the whole of Dibond and Diasec. This choice depends on your preference, taste and budget. There are beautiful handmade frames for sale, made of very high-quality woods.
Where to get this done?
The disadvantage of all of the above methods is that you cannot have this done by most local framers. You will need a company specialising in this, and you cannot find them everywhere.
I am lucky that a specialized company is about 45 minutes drive from where I live. They are a patented Diasec company.
Although I do not sell my prints with a frame by default, collectors regularly ask me if I want to arrange this for them and have it done for them. That is always possible, and I am always glad to take care of it.
Classic framing art prints
But for smaller budgets and practical reasons such as easy shipping, you can also safely take your new print to the local framer.
There are plenty of collectors who prefer this and find it much more beautiful.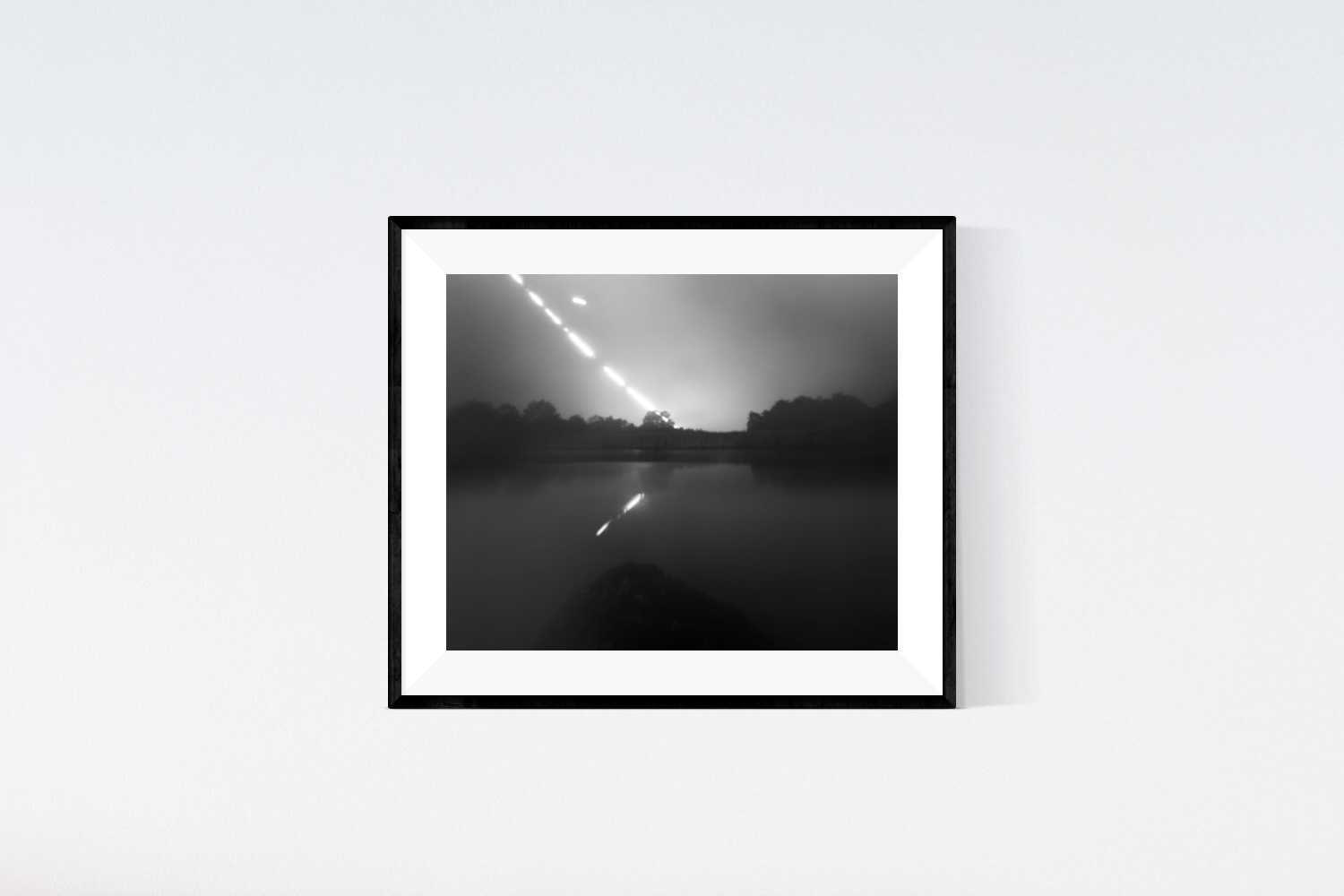 Classic frame
Matting and framing art prints
The best thing is to have a passe-partout put around the photo or print and to choose a nice frame, whether or not handmade. Usually, the person who frames it for you can advise you well about a suitable framework and the possible colour of the mat.
I usually like an off-white passe-partout the best.
Choosing the right size for your passe-partout
With the size of the passe-partout, you can go in any direction. It just depends on what you like.
There are no basic rules for the mat's size; however, they usually start with a width of 5 or 6 centimetres, about 2 inches for those not using the metric system. Also, the frame should always be skinnier than the mat.
The advantage of a mat is that you can ensure that the passe-partout has a standard size. You do not necessarily have to have a frame made to measure, but you can buy the frame you like yourself.
At the same time, this is also a budget-friendly solution but can still be very beautiful.
DIY
If you are very handy and have a mat cutter, you can also cut a passe-partout yourself.
I have never been so good at this myself, and although I did it like this for a while, I often found it quite a frustrating activity. Sometimes I just cut crooked, and another time I just cut too far so that you saw a cut line at the front of the mat, etc.
So I stopped doing it myself, but some people are good at it so if you are one of those people, then do it yourself.
Choosing the right frame
For the frame, you can choose from glass or plexiglass. The advantage of glass is that it does not scratch and may attract a little less dust. The disadvantage is that it is a lot heavier and can break more easily. With large prints, the weight can be a problem.
Plexiglass is my preference. The disadvantage is that it is sensitive to scratches, but you can always replace it.
Archival materials
Always make sure to use archival material. That means acid-free cardboard for the mat and acid-free tape with which you attach the photo to the mat; otherwise, there is a chance that the print will be affected over time, and that would, of course, be a pity.
The framed print can't touch the glass
There are also a few other don'ts. For example, the photo should never be pressed directly against the frame's glass because things will go wrong.
Changes in humidity can form condensation on the inside of the glazing. If you put the print against the glass, the image can adhere to it, resulting in ripping or peeling when removed.
Having your artwork pressed against the glass also makes it more likely to warp.
Framing art prints without a mat
Framing art prints without a passe-partout is possible, but make sure that the framer puts a spacer between the glass and the print to make certain air circulation is possible.
It will also be necessary to mount them. A good framer can do that for you and uses acid-free cardboard for this. Keep in mind that you will see the cardboard structure at the front of the photo. I have done this often enough, and it never bothered me, but you should be aware of this.
Advice on framing your print
That was pretty much what I have to say about it. Of course, there is a lot more to tell about it, and a professional framer can say a lot more, but this is pretty much the basics.
If you want to buy a print from me, I am always happy to give you advice so if you have doubts about how and what you want, feel free to contact me.

If you don't want to miss any blog posts, you can sign up for regular updates and more.