Singer Museum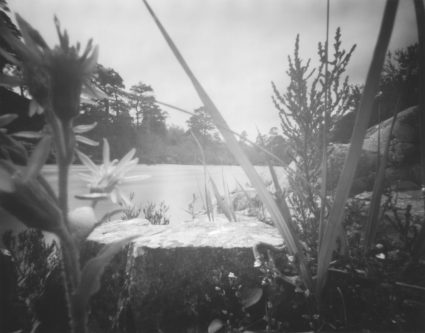 Exhibition "Droomkunst", Singer Museum Laren




This photo named "The Elftheater" was part of the exhibition "Droomkunst" in the Singer Museum Laren from 29-05-2014 to 31-08-2014. Showing works from the collection of Gerard van Wezel.

From the press release:
"The exhibition displays a fairy tale world of painting, photography and drawings from 1900 and 2000. The work in this exhibition comes from the private collection of Gerard van Wezel, a great lover of Symbolist art. While bringing together the collection, Van Wezel discovered many similarities between the art of the 1900s and those of around 2000.
Both periods have produced art in which everything seems possible. Art full of fantasy, balancing on the edge of decadence. Artists were and are inspired by subjects from the world of fairy tales, legends, myths, religions or science fiction. The collection of Gerard van Wezel is a completely unique creation, built up over long years, from a strictly personal love for a certain type of art".
I am very happy that my work 'The Elftheater" was shown at this exhibition amongst all these great artists.
The image was made in 2000 when I had just started as a photographer. It is part of a series called "Secret Dimensions" in which I tried to capture the mystique of the Scottish landscape.
It is a hand-made silver gelatin print since I worked entirely analog at the time.
Everything was done without a computer from developing the film to printing and retouching.
Retouching was the hardest part I guess. I used to spend days on end removing dust marks and scratches on a 90 x 70 cm (or even larger) print with a small brush and retouching ink.
Actually, I had become pretty good at it. Yet sometimes things went wrong and I had to wash the entire print again and start all over. My patience was endless.
I shoot my pictures on 4 x 5 inch sheet film using a self made cardboard box as a pinhole camera.
With a piece of rolled-up adhesive tape I secure the film in the box. After every shot I change the negative in a changing bag. This usually happens under all kinds of weather conditions and that is why the negatives are often full of stains and scratches from dust.
People often tell me I should leave the stains because it's all part of the process.
That's absolutely true, but I also believe that those imperfections act as a filter between the image and the viewer. A distance remains when looking at the image. Instead, I want the viewer to be part of the scene.
I still spent hours retouching and patience is still there but I use photoshop now to do the job.
This way it is less stressful. When something goes wrong at least I don't have to start from scratch.
Actually, it is now a very meditative kind of job. It clears my mind and keeps me creative so I can continue with new images from here.
But when I saw this work again in the exhibition, I suddenly appreciated the special quality of such a silver print.
A sentiment which many photographers experience.
I recently read an article about the photo lab Whitewall. They claim the perfect combination: classic baryta photo paper and digital exposure. I guess it's worth a try. When I do I'll promise to keep you posted.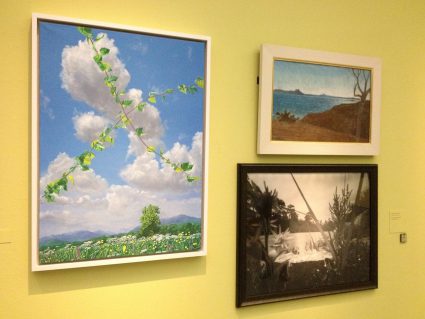 My image in the exhibition together with work from Henricus, Langs de kust, 1900 and Alice Stepanek & Steven Maslin, Untitled-1/06, 2006
With this exhibition a catolog has been published.
Like to know more about the exhibition? Listen to a fragment of the radio program "Nooit Meer Slapen" (dutch).

If you don't want to miss any blog posts you can sign up for regular updates and more.